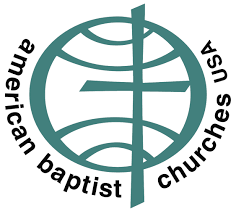 The American Baptist Churches USA is a denomination in the baptist tradition emphasizing:
The Lordship and atoning sacrifice of Jesus Christ.
Believers' baptism.
The competency of all believers to be in direct relationship with God and to interpret Scripture.
The influence of the Holy Spirit on individual lives and ministries.
The need for autonomous congregations free from government interference or hierarchical polity.
The American Baptist Churches consists of over5,000 local congregations comprised of 1.3 million members across the United States and Puerto Rico.
American Baptist Churches USA today is the most racially inclusive body within Protestantism and will within the next few years be comprised of no racial/ethnic majority group.
* For this and more information, see the American Baptist Churches USA website: www.abc-usa.org